With the recent arrival of so many generative AI tools, I thought it would be interesting to explore ways of combining these tools to see what can be created.
To begin, let's see if ChatGPT can provide ideas for prompts to feed into Stable Diffusion to produce better images than what I could come up with on my own. I came up with the following prompt, an astronaut riding a motorcycle, and fed it directly into Stable Diffusion. The results definitely show an astronaut on a motorcycle, mostly in a moon-like environment.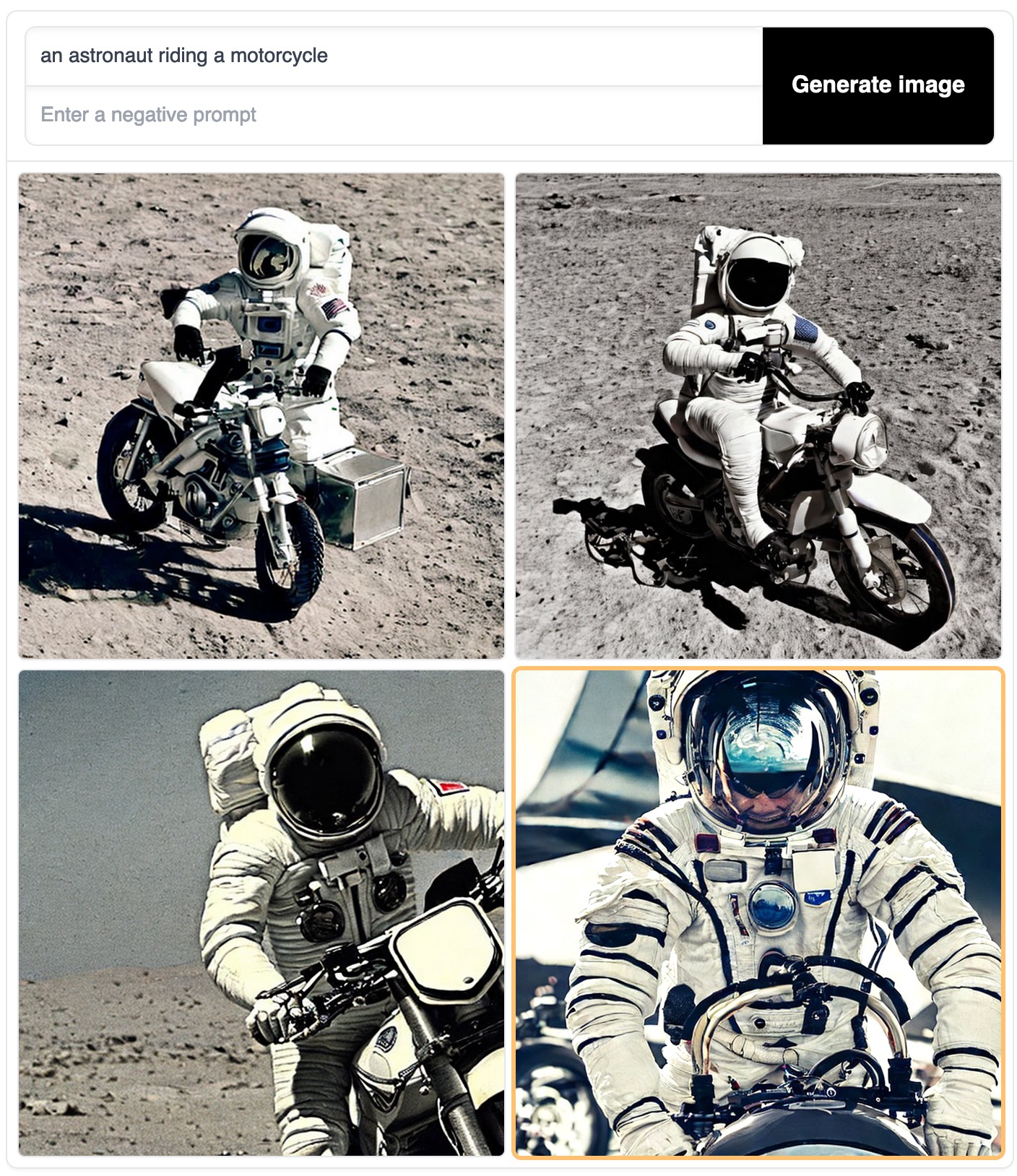 Next, I tried asking ChatGPT for the following Give me some prompts for generative image tools that are better than an astronaut riding a motorcycle. It gave me 8 new suggestions of things to try: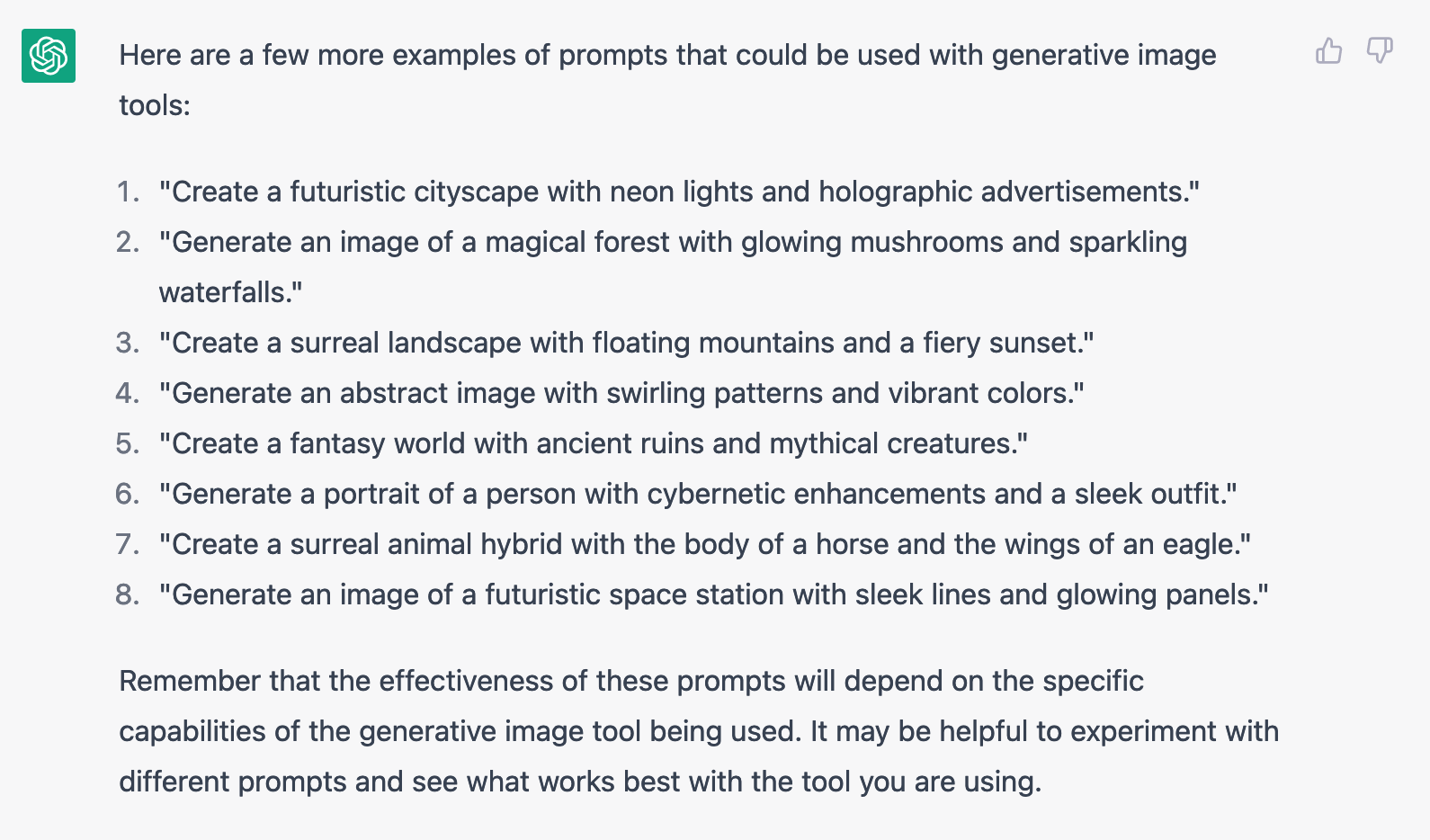 I picked number 6, a portrait of a person with cybernetic enhancements and a sleek outfit, as it seemed closest to my original prompt. Here is what Stable Diffusion returned:
The results are pretty interesting, but those faces look a little odd to me. It's also not very close to my original prompt. Trying one more prompt that ChatGPT suggested (a futuristic cityscape with neon lights and holographic advertisements), I got the following: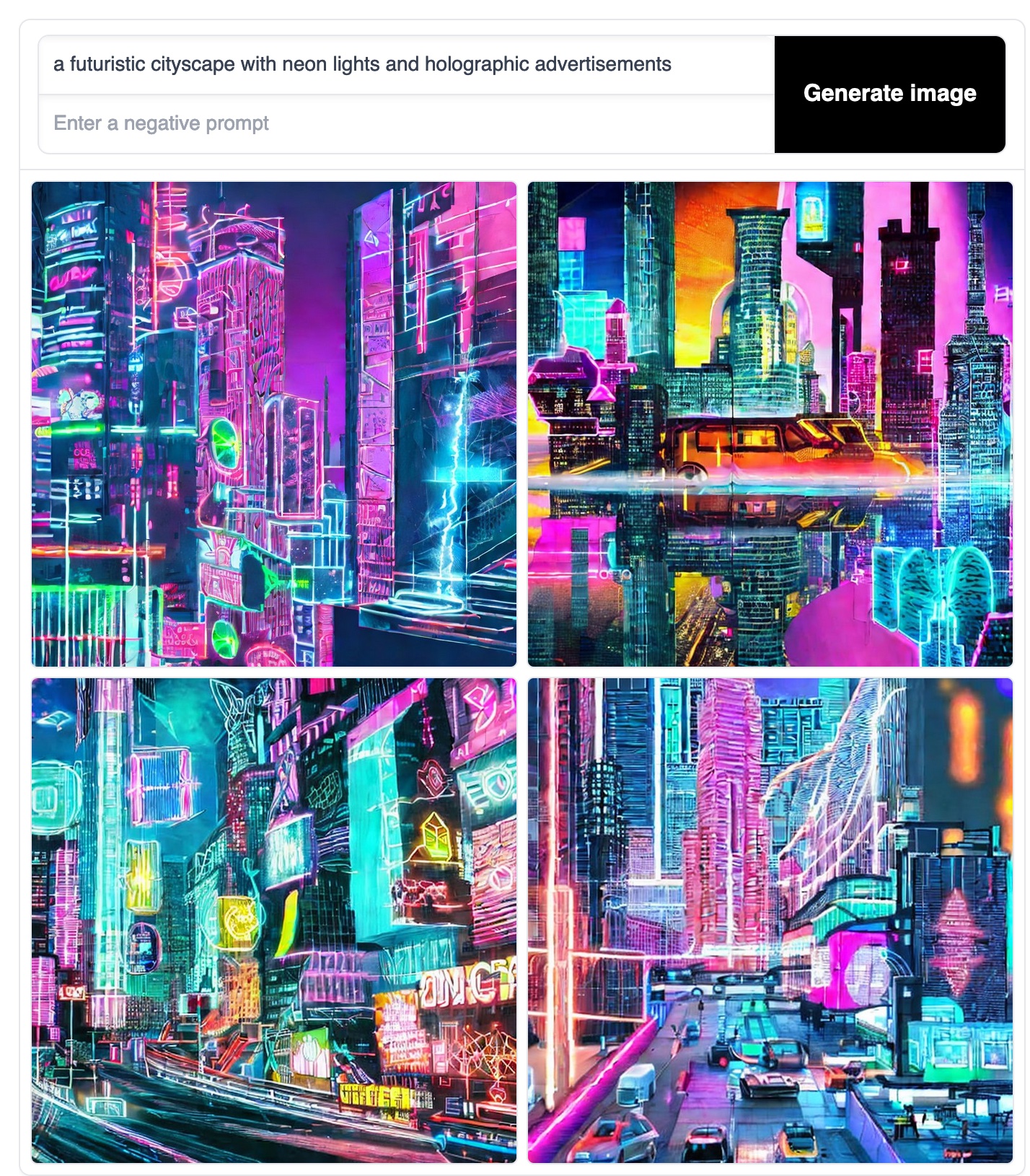 Definitely interesting, but again, it's not really an improvement on the initial prompt. I do like the colors it came back with, though. Since this approach wasn't really working, I decided to try a different phrasing with ChatGPT. This time, I prompted it with: Add additional descriptions to the following phrase: an astronaut riding a motorcycle. ChatGPT returned the following suggestions: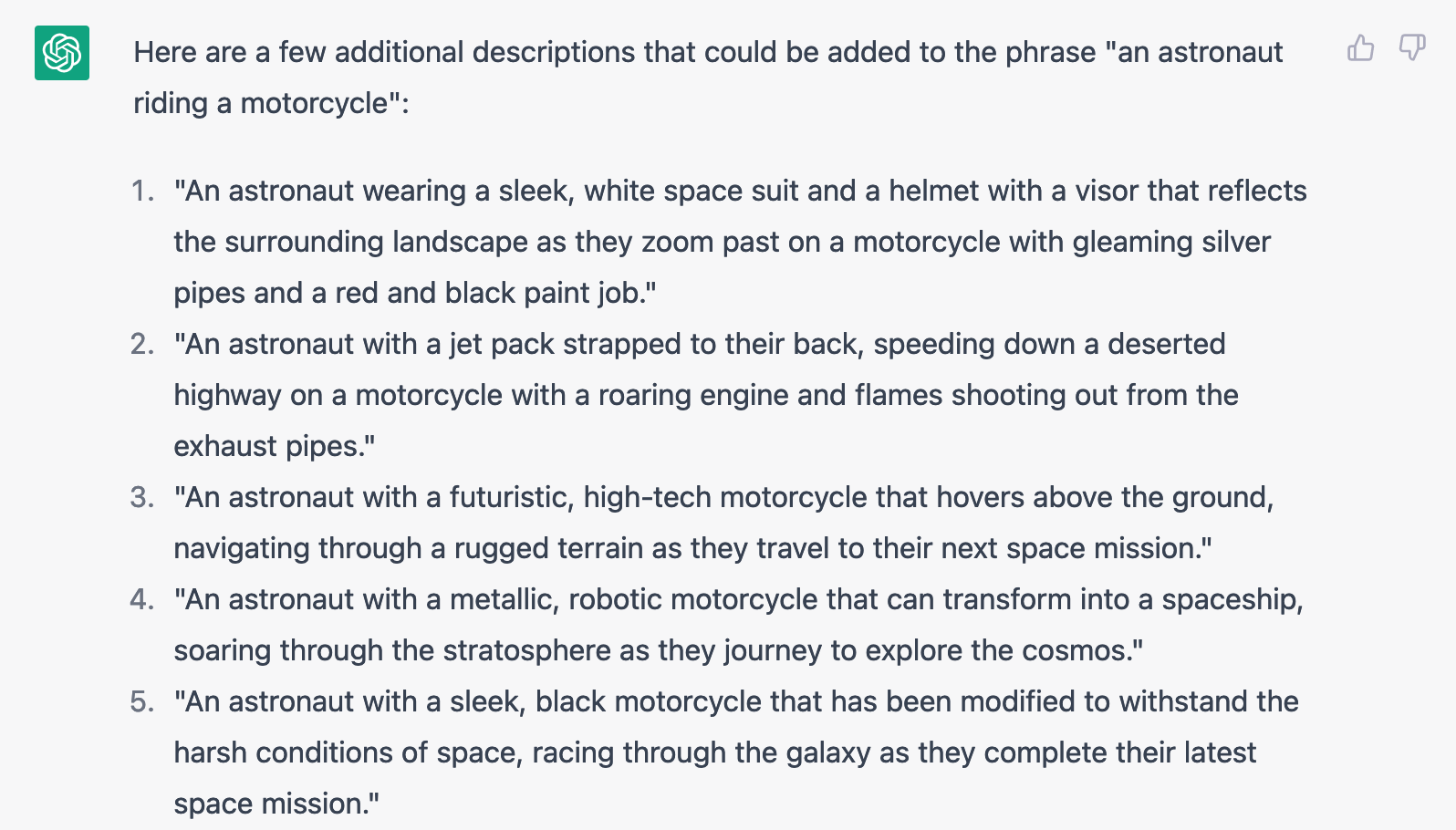 Trying the first prompt, An astronaut wearing a sleek, white space suit and a helmet with a visor that reflects the surrounding landscape as they zoom past on a motorcycle with gleaming silver pipes and a red and black paint job, gave me the following output from Stable Diffusion: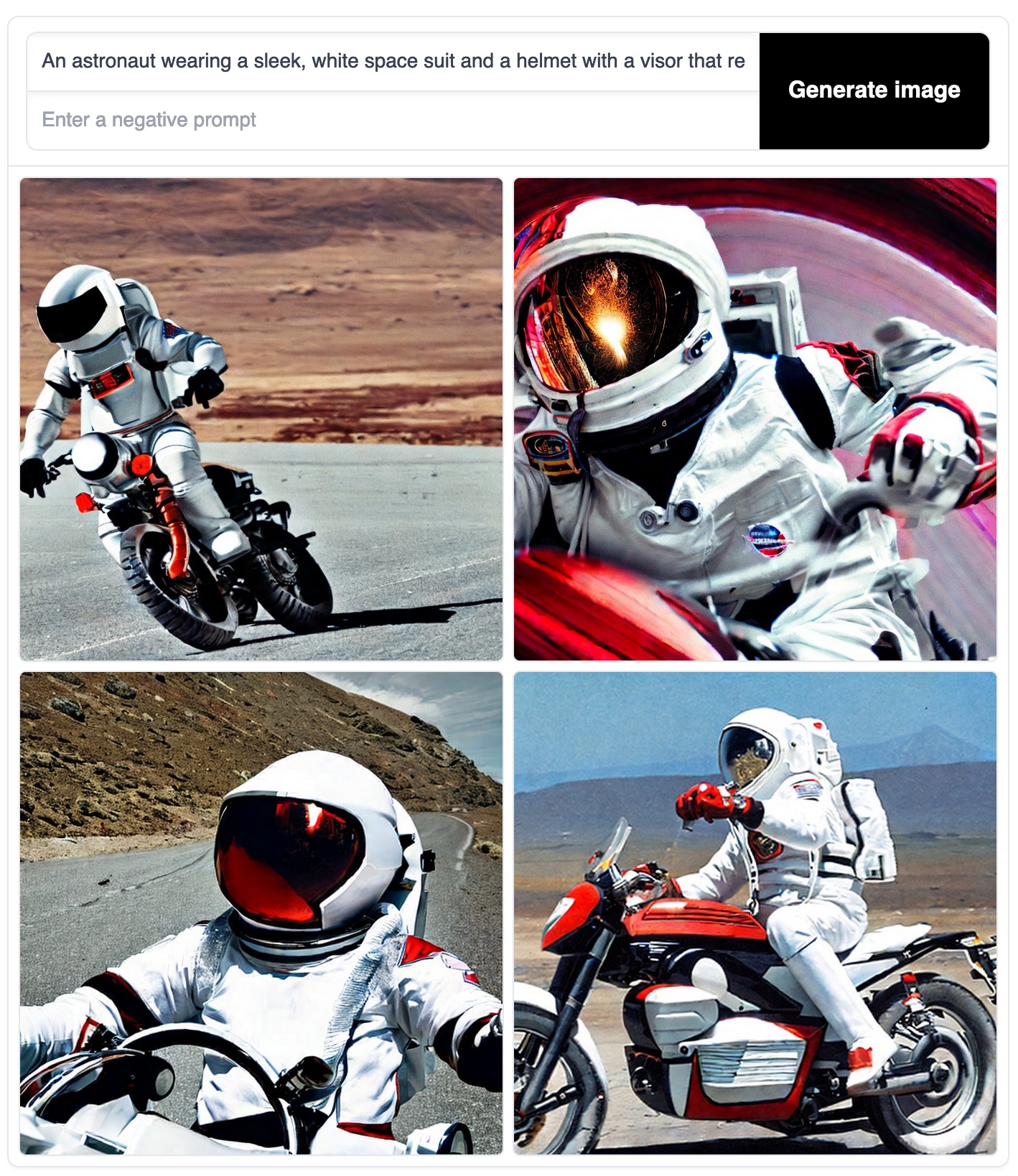 Now we're getting somewhere. Trying one more suggestion from ChatGPT: An astronaut with a jet pack strapped to their back, speeding down a deserted highway on a motorcycle with a roaring engine and flames shooting out from the exhaust pipes. gives me the following: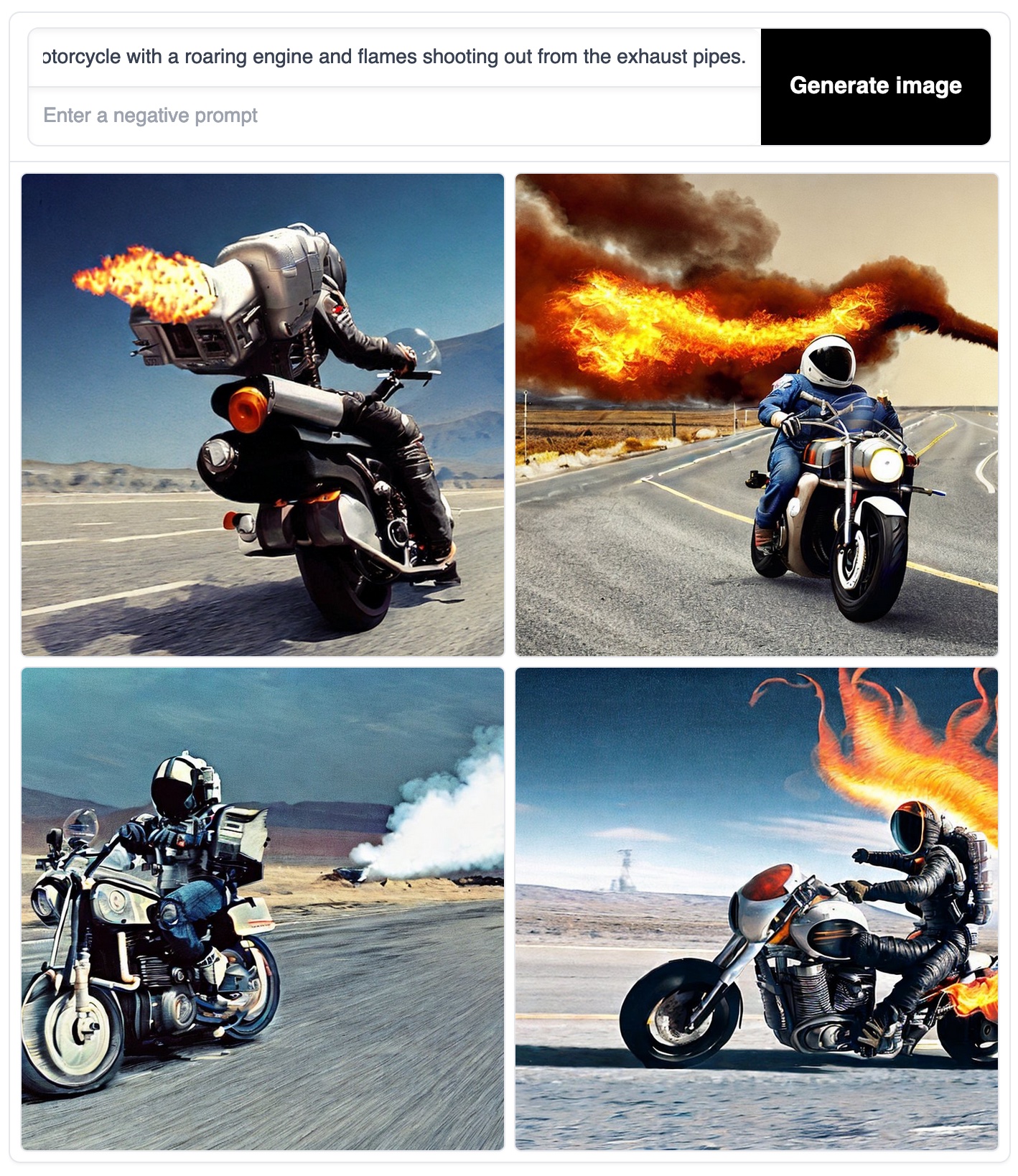 These are much more interesting images than my initial prompt. While all of this is subjective, I certainly got more variety than what I came up with on my own. Using ChatGPT to add creativity into the image prompts was a success.